Over 30,000 Symbols and Growing
For more than 20 years, Tobii Dynavox Picture Communication Symbols® (PCS) have been used by millions of students and adults to understand and structure the world around them, communicate their thoughts, and learn to read and write. Symbol-based visual supports have been proven to help people with communication, behavior and learning challenges succeed in school and life and amaze their peers, families, therapists and teachers.
With a history supporting learners with unique education needs, PCS has been used in thousands of settings across the world to assist with access to information and augment communication. From our very own Tobii Dynavox communication software, to labeling items in nursery settings, and supporting daily schedules of adult with learning disabilities, PCS symbols have long been the standard in supporting the success of your students and clients.
The Classic style has been maintained for over 20 years. We continue to add more to this set as many of our customers have used this version since childhood and are now adults with additional symbol needs! Classic style PCS symbols offer flexibility and simplicity for our customers by providing basic color palates, thick black lines and options for gender neutral avatars.  
Clear and concise: thick lines, no shading    

Most popular style for over 20 years

Wide range of vocabulary coverage

Available in color and black and white

Available in 40 languages

Formats: PNG, SWF, WMF, EMF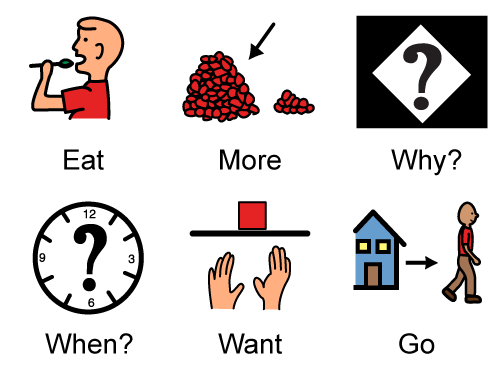 The ThinLine style was developed to provide a more modern look to our symbol sets. The added realism, while maintaining a clean, uncluttered style is what makes the ThinLine symbols so popular.
Realistic: thinner lines, shading and natural colors

Appealing to teens and adults

Curricular and communication coverage

Available in color and black and white

Available in 15 languages

Formats: PNG, SWF, WMF, EMF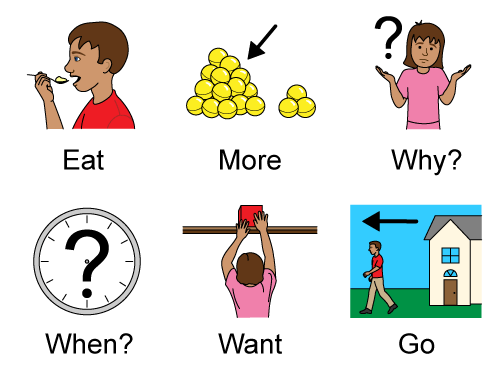 People experiencing cortical visual impairment often require simple symbols with dark backgrounds to see the symbols clearly. PCS High Contrast symbols are designed to support this need.
Easily visible: bright colors and minimal details

Designed for individuals with cortical vision impairments

Based on popular PCS Classic style

Ready-made with black backgrounds

Available in 40 languages

Formats: PNG, SWF, WMF, EMF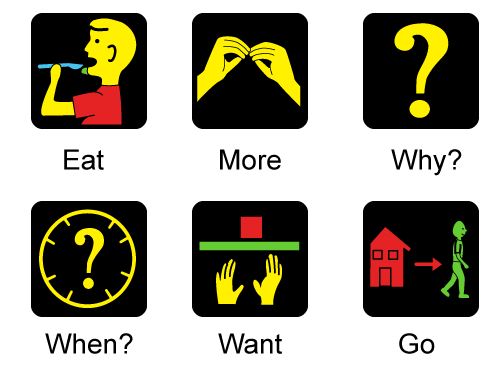 These symbols are designed specifically to allow mature adults who struggle with language to communicate about daily living situations. These rich, realistic illustrations can be used as single meaning icons or visual scenes.
Context-Specific: many common daily living situations

Designed for communication in adult contexts

Based on PCS Thinline style  

Available in US English

Formats: PNG, SWF, WMF, EMF