Give your child a voice with Indi, an AAC speech tablet that helps children reach their communication potential. Available in full or compact size, Indi & Indi 7 come pre-loaded with our symbol-based Snap Core First app.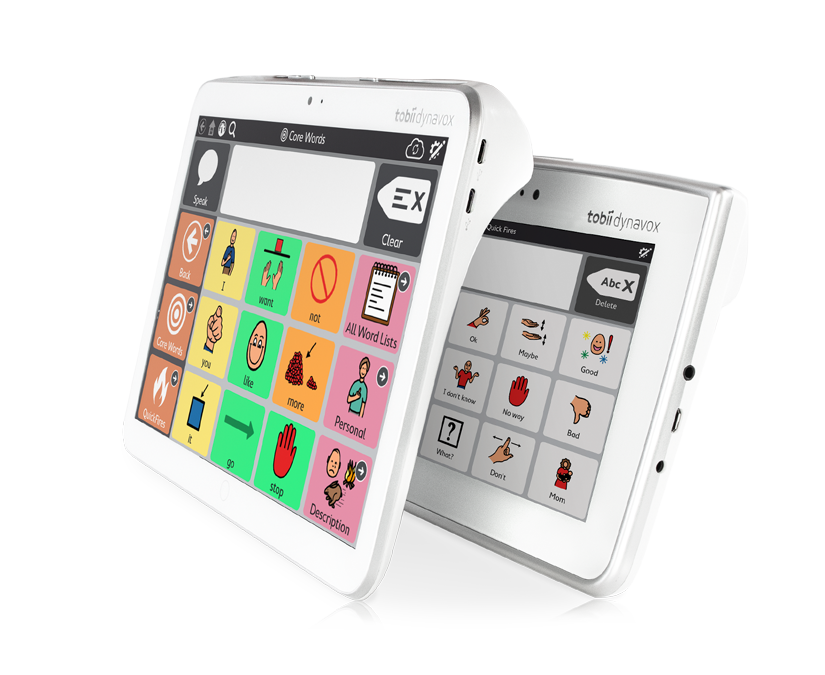 Indi devices are designed to foster true communication and literacy skills.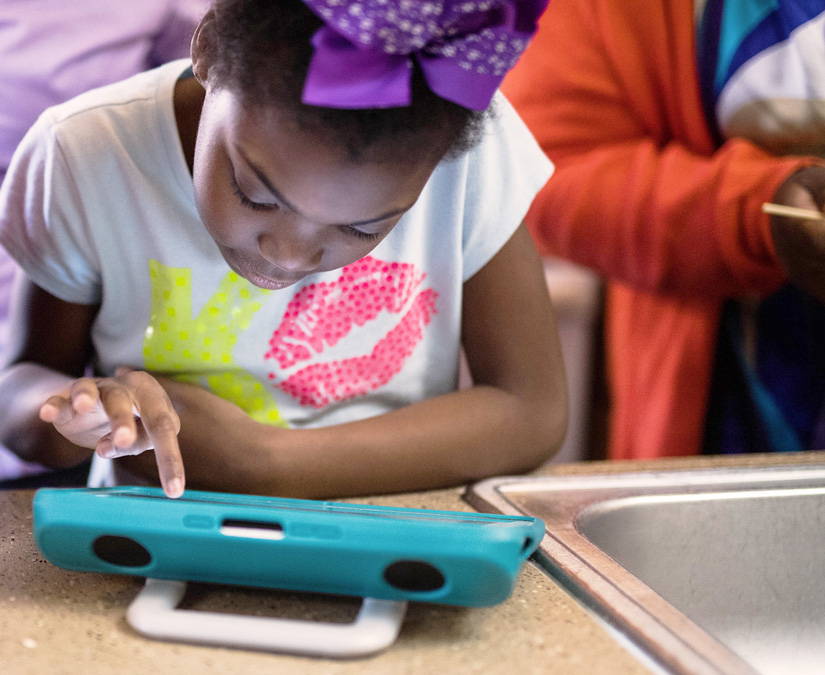 Purpose-built for augmentative and alternative communication, Indi is a simple, engaging speech tablet. It's pre-installed with Snap Core First, our symbol-based app designed to evolve alongside a child as their communication skills grow. And the integrated speakers project a clear, loud voice from a selection of authentic-sounding voices.
---
Indi is light, ergonomic and made for daily life. While it's built for augmentative communication, it has a modern, inclusive design typical of any off-the-shelf tablet. An optional handle, kickstand and carry case make it a perfect choice for communication on the go. And like most tablets, it offers access to social media, email and SMS.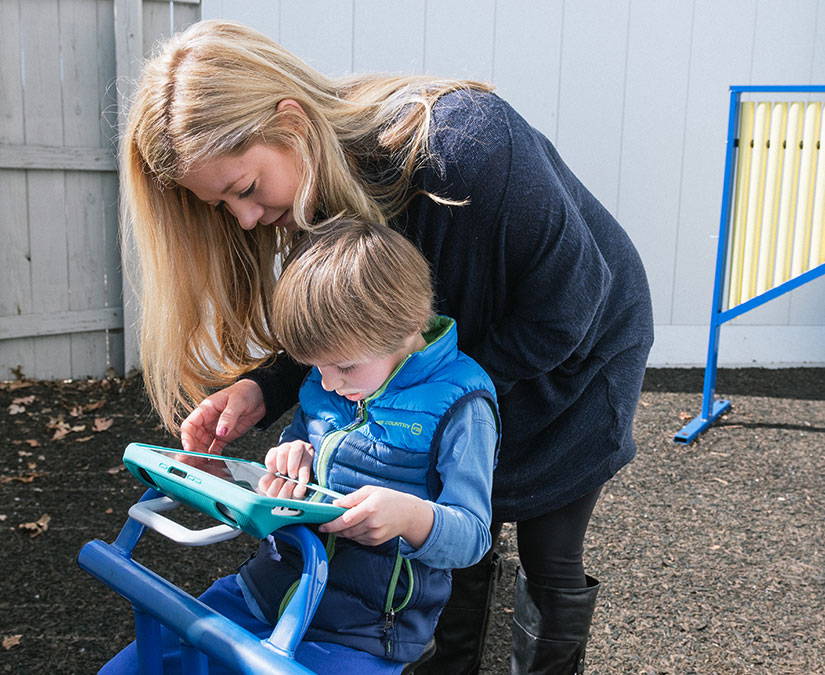 ---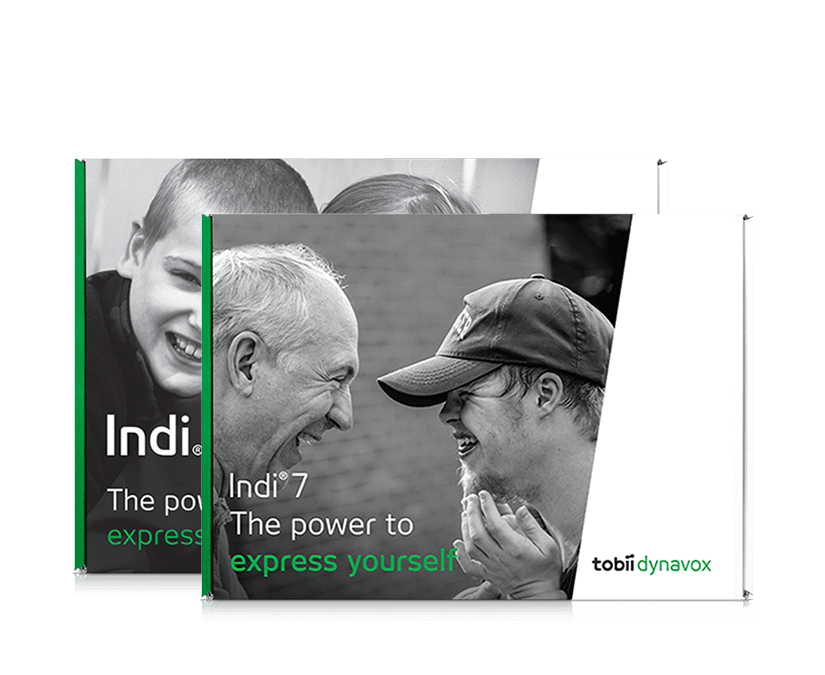 Adapter Cable
Quick Start Guide
Manual
A symbol-supported AAC app enabling a path to communication and literacy at any stage of development.
---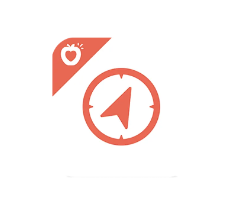 A free companion app for Snap Core First, packed with advice to help you succeed with AAC.
With Snap Core First and these other valuable learning resources pre-installed, you'll be ready to grow, engage and gain literacy skills.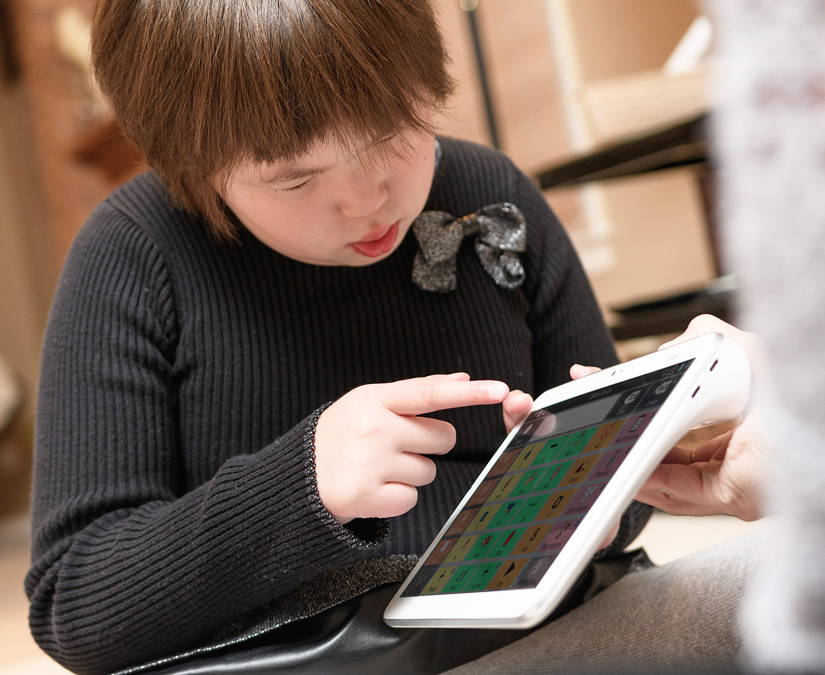 Enables a path to communication and literacy at all stages of speech and language development. This symbol-supported app is designed to grow alongside the communicator.
Additional apps & resources


A dedicated companion app for Snap Core First that offers parents, caregivers and educators expert advice on successful communication.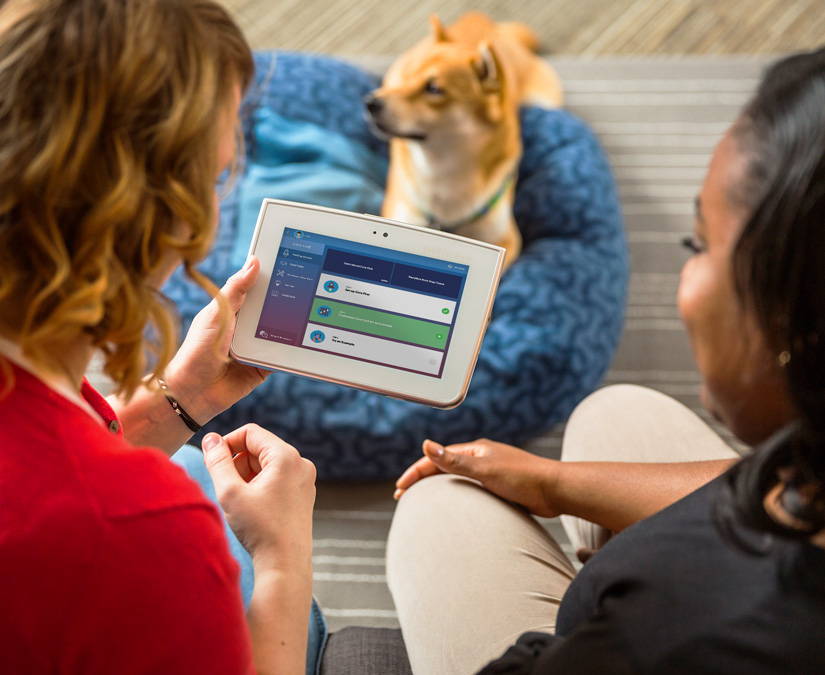 ---
---
Core First Books & Lessons
A set of Core First books and related lessons with 3 key goals— teaching what each word means, the position of the word, and how the words work in connected text.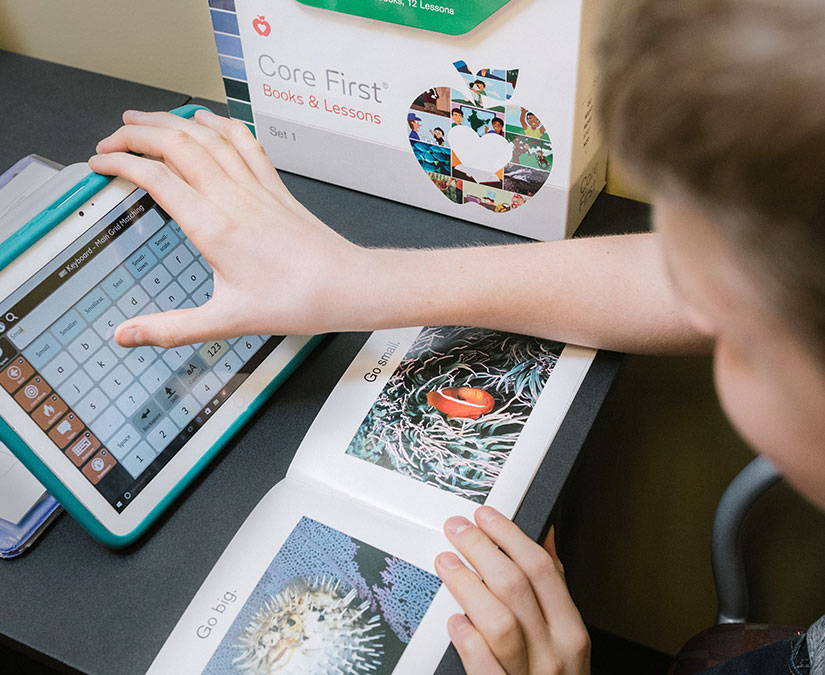 ---
A free, cloud-based resource for backing up your customized Tobii Dynavox apps and connecting and sharing among your communication team.
Accessories included with Indi
Indi devices come with a charger and power cord, also available to buy separately as spares.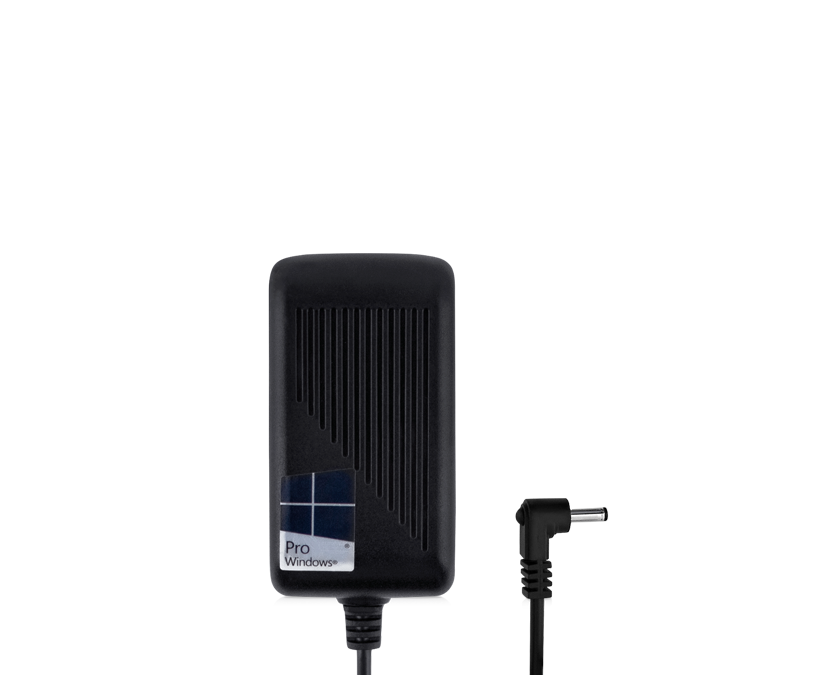 A charger and power cord that comes with your Indi, available to buy as a spare or replacement.
A charger and power cord that comes with your Indi 7, available to buy as a spare or replacement.
Customize your Indi with these accessories.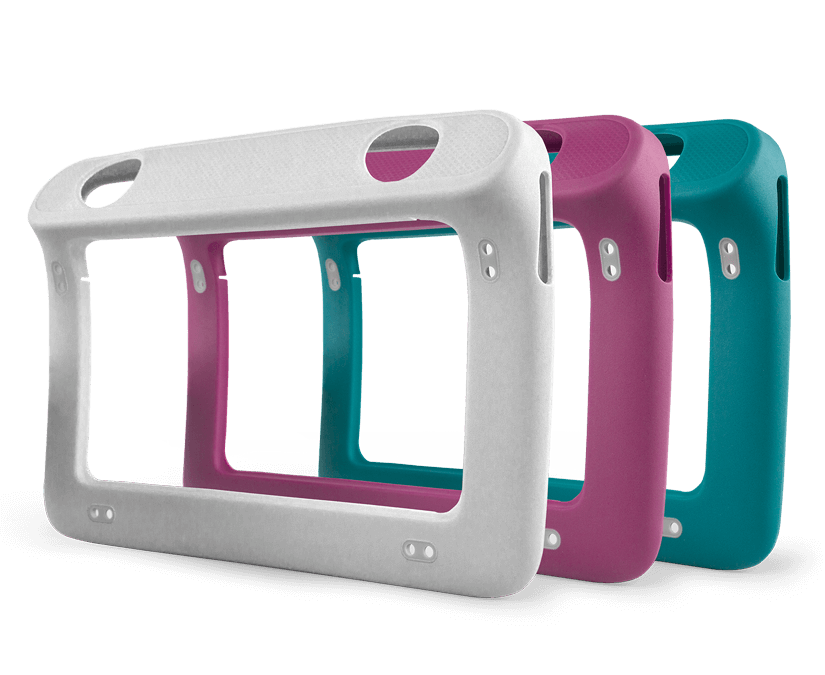 A sturdy case available in several colors, offering extra protection for your Indi.
A sturdy case with body strap and integrated keyguard holder for extra protection and convenience.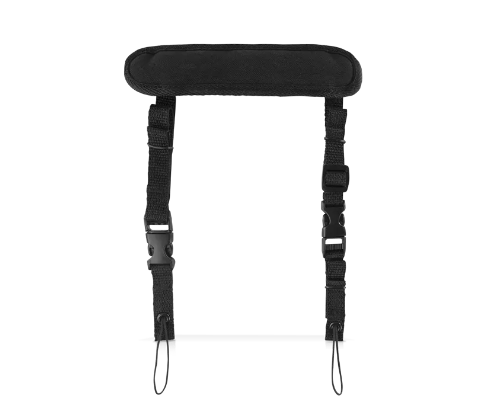 A comfortable shoulder strap for hands-free mobility with your device.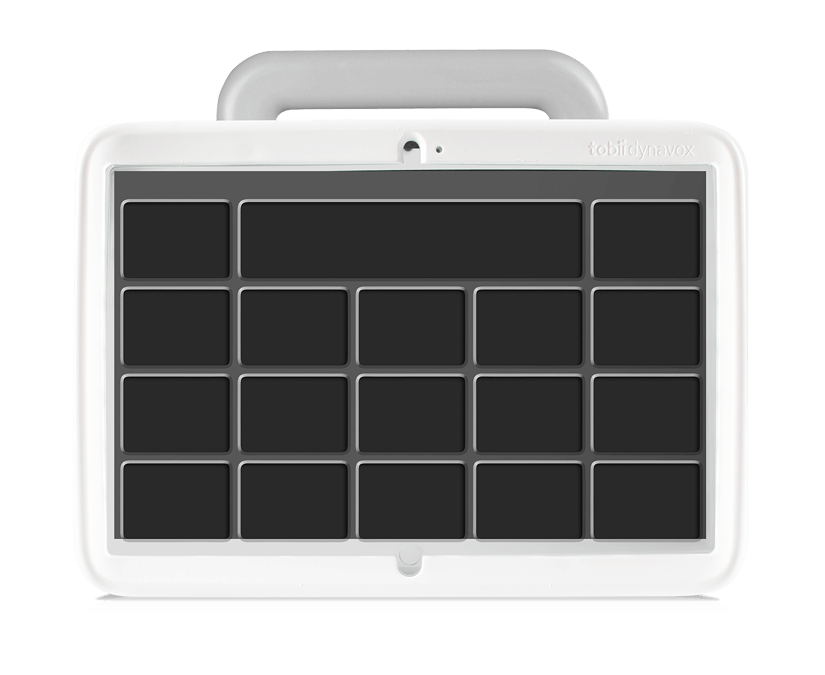 A grid plate that attaches to your Indi for improved access.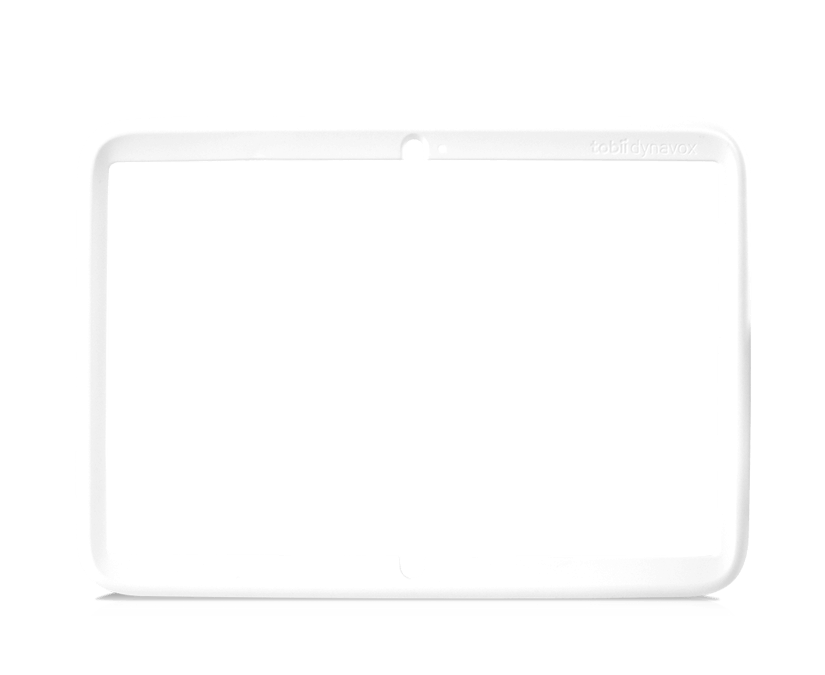 A snap-on frame that secures a Keyguard to your Indi.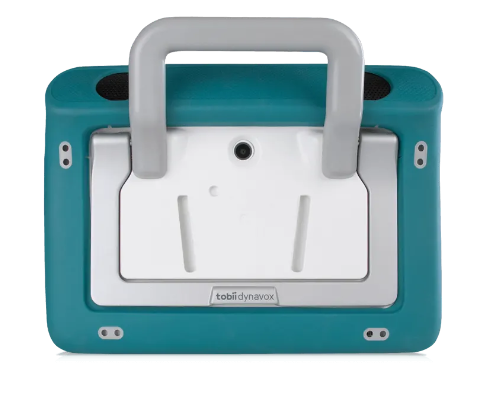 Mount Plate, Kickstand and Handle
A ConnectIT Mount Plate for Indi with integrated kickstand and handle.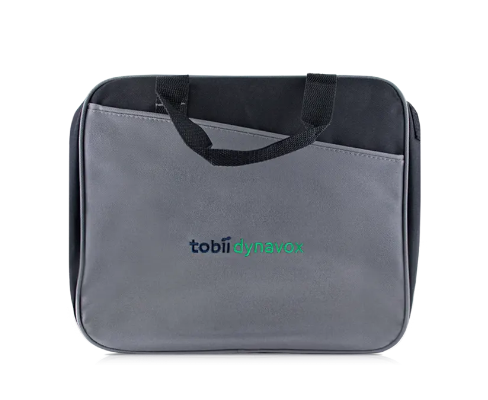 A soft-sided travel bag for added style, convenience and protection.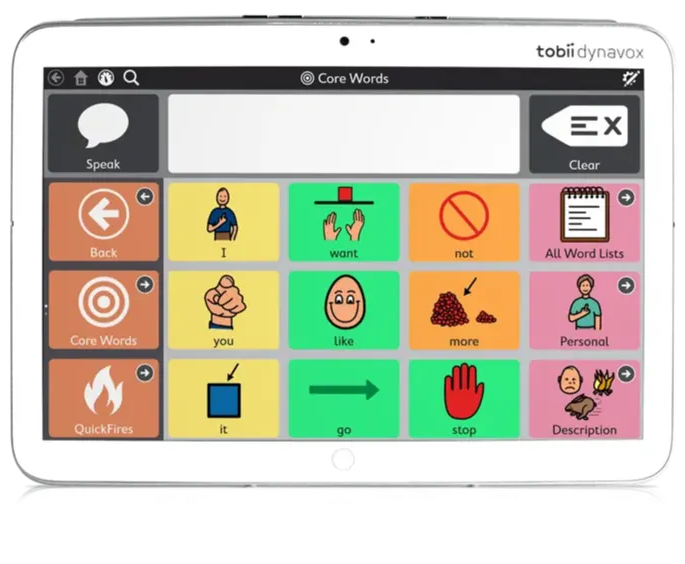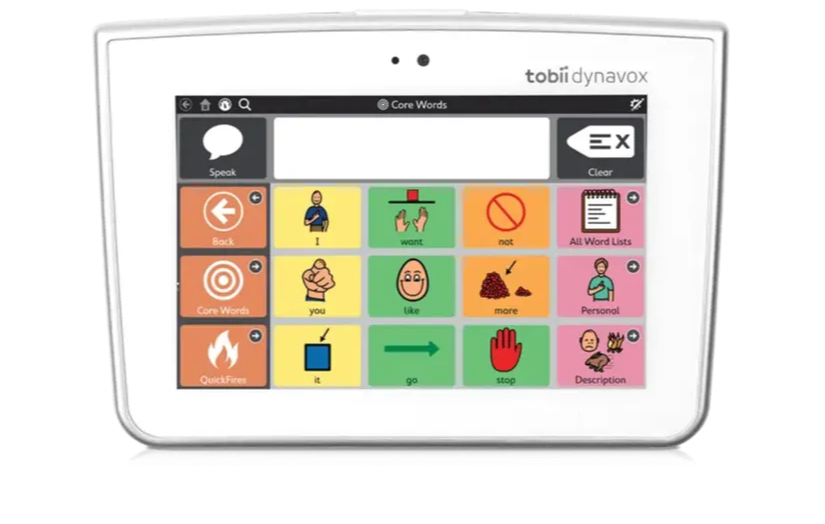 ---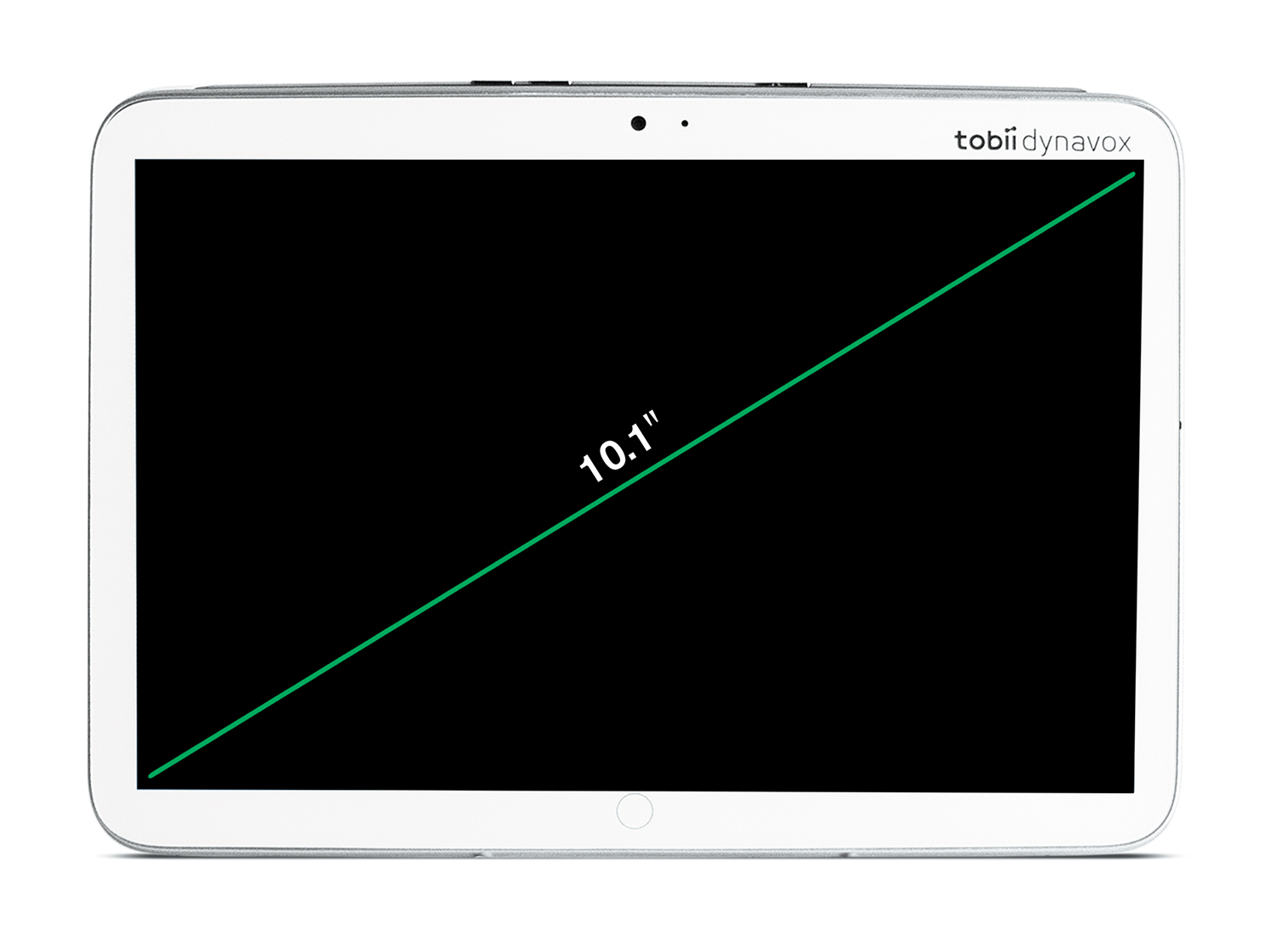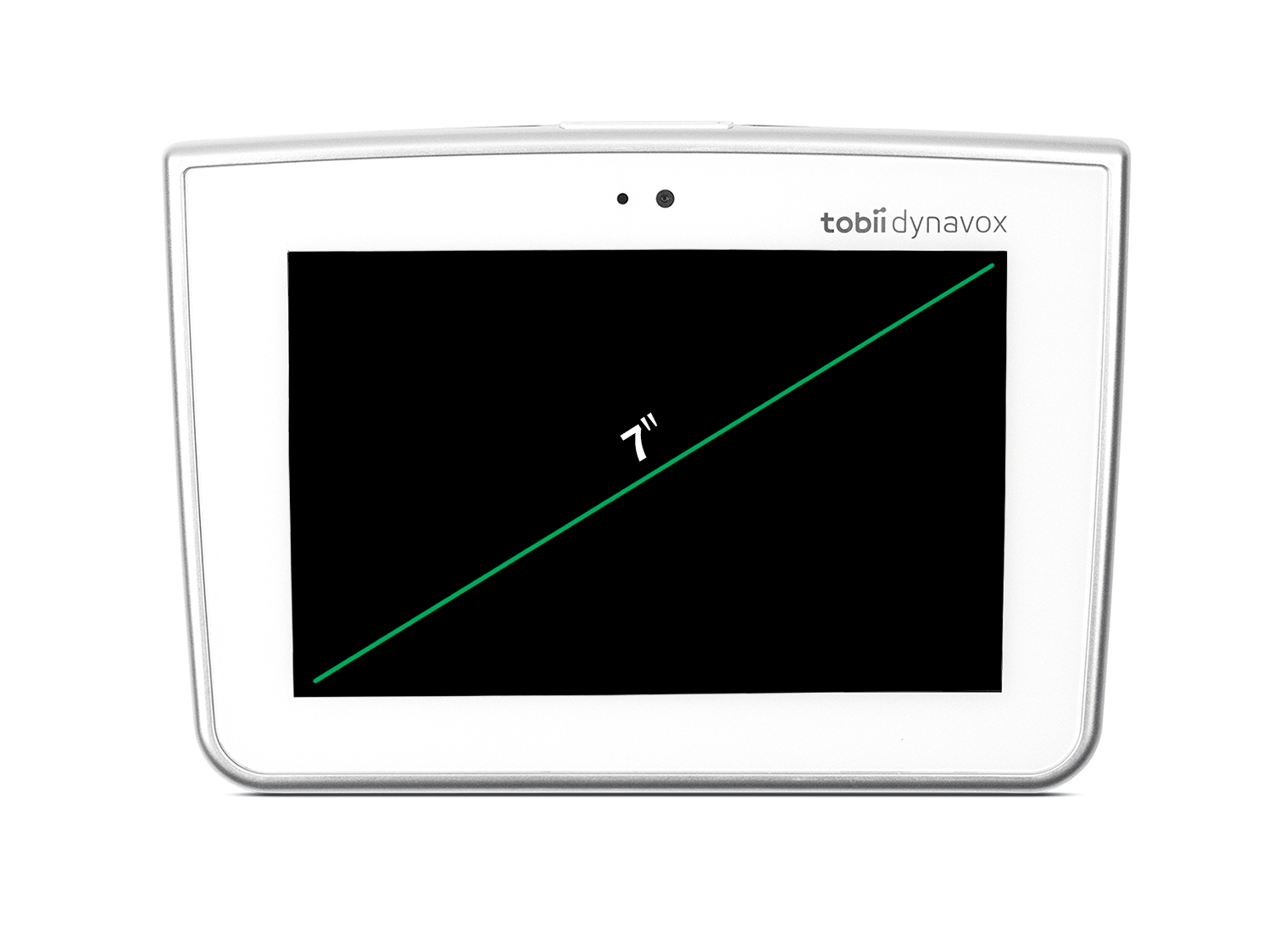 ---
---
Microsoft Windows 10 Pro 64-Bit
Snap Core First
Communicator 5
Snap Scene
Compass
Accessible Literacy Learning (ALL™)
Boardmaker
Boardmaker Student Center
Pathways for Core First
Microsoft Windows 10 Pro 64-Bit
Snap Core First
Communicator 5
Snap Scene
Compass
Accessible Literacy Learning (ALL™)
Boardmaker
Boardmaker Student Center
Pathways for Core First
---
1 × Power On
1 × Volume Up and Volume Down
Rear-facing: 2 Megapixels
Front-facing: 5 Megapixels
2 x Micro-B USB 2.0
1 x Micro-B USB 3.0
1 x Headphone/microphone jack
1× DC in 12 VDC 2 A
1 × Power On
1 × Volume Up and Volume Down
2 × 40 mm × 30 mm, 8 ohm, 3 W
Rear-facing: 2 Megapixels
Front-facing: 5 Megapixels
1 x Micro-B USB 2.0
1 x Headphone/Microphone Jack
1× DC in 12 VDC 3 A
---
IEEE 802.11 a/b/g/n 2.4Ghz / 5Ghz
Learning remote with integrated library of pre-programmed devices
IEEE 802.11 b/g/n Dual antenna diversity system
Learning remote with integrated library of pre-programmed devices
---
Intel Atom Z8350 - 4 cores, 2 MB cache, 1,92 Ghz
3-axis gyro, accelerometer, compass, ambient light sensor
Intel Atom Z8350 – 4 cores, 2 MB cache, 1.44 Ghz
3-axis gyro, accelerometer, compass, ambient light sensor
---